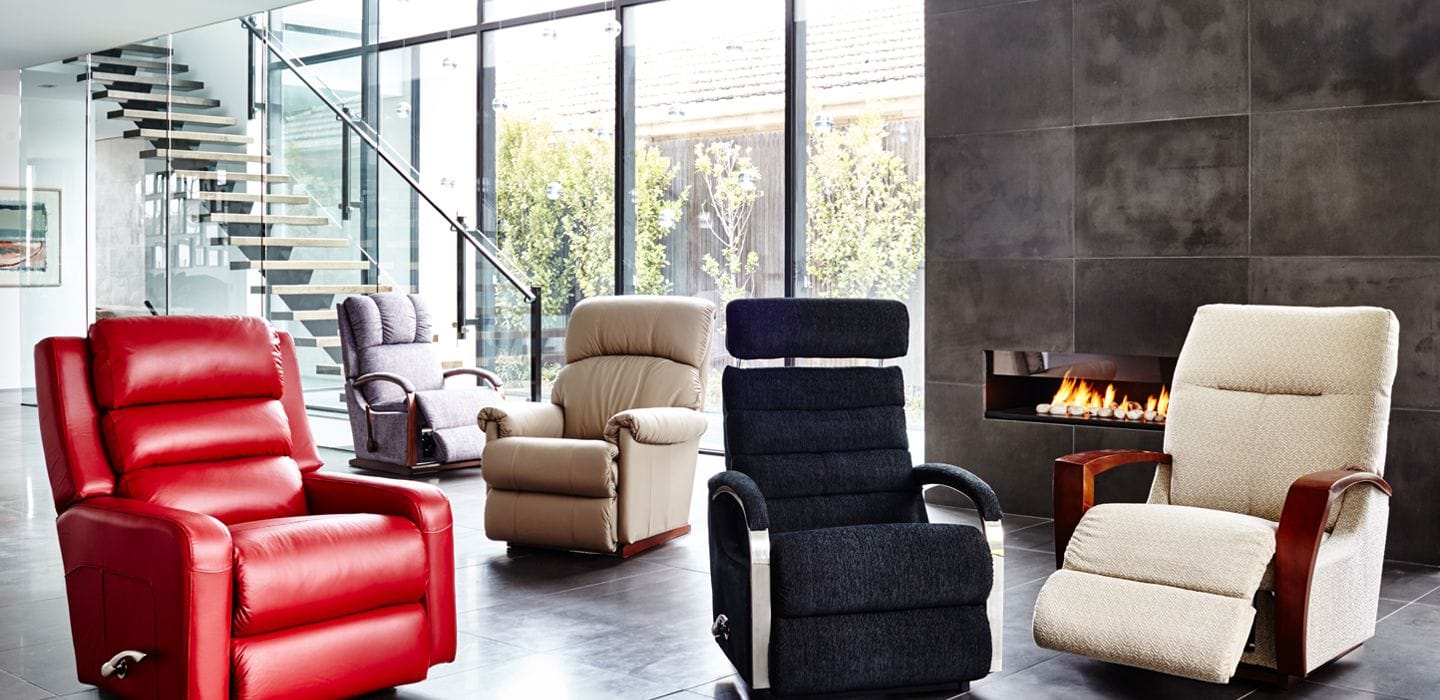 Recline in comfort...
The comfort and durability of La-Z-Boy recliners have made them the perfect choice for generations. There's a La-Z-Boy recliner to fit everyone and every space in your home even inches from the wall. You can customize your La-Z-Boy recliner with our addittional options like power, high base, swivel base, chrome handle, left side handle to name a few. To view sizes of Lazboy products you can download the PDF of each product model to view the dimensions. Available in leather and vibrant textured fabrics just about every taste.
At Struthers we have a large number of Lazboy Recliners in stock and ready for delivery...you could be sitting in one tonight!